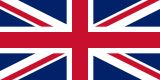 Dear fellow modelers
We would like to inform you that today we have successfully completed the 1st Online scale model competition in which 451 works from 23 countries participated, namely: Argentina, Bosnia and Herzegovina, Brazil, Bulgaria, China, Croatia, France, Germany, Gibraltar, Greece, Hong Kong, Hungary, Ireland, Italy, Myanmar, North Macedonia, Poland, Romania, RSA, Serbia, Singapore, Spain and United Kingdom for which we thank you all most kindly.

A beautiful collection of works is uploaded and published on the IPMS Croatia website in the Online competition gallery. We have received great attention and large amount of web traffic, which is evidence of really high quality works. In addition to a large number of views to the Competition gallery, we also received numerous messages of support, and we would like to say thank you once again.

IPMS Croatia and HZTK will organize a proclamation ceremony on June 17, 2020. at the premises of IPMS Croatia. After the ceremony we will announce the rankings of the competition.
Stay tuned and follow our webpage for further updates.
Best regards from IPMS Croata & HZTK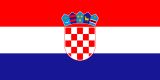 Poštovane kolegice i kolege maketari
Obavještavamo Vas kako smo tokom današnjega dana uspješno priveli kraju I. Online scale model
competition u kojemu je sudjelovao 451 rad iz 23 zemlje i to (abecedno): Argentina, BiH, Brazil, Bugarska, Francuska, Gibraltar, Grčka, Hong Kong, Hrvatska, Irska, Italija, JAR, Kina, Mađarska, Mianmar, Njemačka, Poljska, Rumunjska, Singapur, Sjeverna Makedonija, Srbija, Španjolska i Ujedinjeno Kraljevstvo, na čemu Vam se svima skupa najljubaznije zahvaljujemo.

Prekrasna zbirka radova objavljena na stranicama IPMS Croatia u galeriji Online competition, u
proteklom vremenu izazvala je veliku pozornost i dnevno praćenje iste, što je dokaz velikog broja
uistinu lijepih i nadasve kvalitetnih radova. Osim velikog broja pogleda spomenute galerije, zaprimili smo isto tako brojne poruke među kojima posebno izdvajamo jednu koja nam je posebno obilježila ovo Online događanje, a ista glasi; "Ako fotografija priča 1000 riječi, onda su ovi radovi nikad ljepše neispričane bajke".

Sve u svemu, svi zajedno odradili smo prekrasnu priču na čemu Vam se najiskrenije zahvaljujemo, uz napomenu da će IPMS Croatia i HZTK, organizatori ovoga događanja, dana 17. lipnja 2020. godine u prostorijama IPMS Croatia upriličiti svečanu ceremoniju proglašenja nakon koje ćemo objaviti i službenu tablicu pobjednika ovoga kupa.
Pozdrav od tima IPMS Croatia i HZTK.