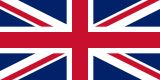 Dear friends, applications for 1st IPMS Croatia online scale model competition are closed. We are really overwhelmed with the numbers of received applications and most of all – with your positive comments and support. Thank you!
In the following days we will fully update the gallery. If you notice any error in gallery on our part (possible due to really large amount of received photos and works), we apologize and please contact us as soon as possible via e-mail so we can sort it out.
After the completion of uploading all the entries, we will start with evaluation and judging. Check our web page regularly for more updates!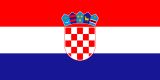 Poštovani, prijave na naše prvo online maketarsko natjecanje su zatvorene. Oduševljeni smo ogromnom količinom pristiglih radova, kao i Vašim pozitivnim komentarima i pohvalama na naš rad od čega Vam od srca zahvaljujemo.
Galerija pristiglih radova će biti ažurirana sa svim pristiglim materijalima u sljedećih nekoliko dana. Ukoliko primjetite grešku (koje su moguće zbog velikog broja zaprimljenih radova), primite naše isprike i molimo da nas odmah obavijestite putem e-maila kako bi je mogli ispraviti.
Nakon završetka ažuriranja i postavljanja svih prijava, započeti ćemo s ocjenjivanjem. Pozivamo Vas da redovno pratite naše stranice i buduće objave.