Završetkom klupskog projekta "Hrvatska vojska i policija u mjerilu – od Domovinskog rata do danas" u kojemu je uspješno izrađeno preko 30 izvrsnih radova koji će biti osnova naslovnoj izložbi, članovi HUVM u suradnji sa IPMS Croatia i Hrvatskom zajednicom tehničke kulture pokreću novi projekt Međunarodne maketarske akademije pod nazivom "From Middle East to Afganistan – from 1948. until today".
Navedeni projekt nastavak je internetske sadržajne platforme u kojoj će se kombinirati tematski Grupni rad i Online natjecanje.
Spomenuta tema, trenutno je vrlo zastupljena u međunarodnim maketarskim krugovima te smo upravo iz tog razloga a u dogovoru sa brojnim međunarodnim klubovima i pojedincima odlučili pokrenuti ovaj projekt.
By the end of the club project "Croatian Army and Police in Scale – from the Homeland War to the Present" in which over 30 excellent works have been successfully made, HUVM members in cooperation with IPMS Croatia and the Croatian Society of Technical Culture launch a new project "From Middle East to Afghanistan – from 1948. until today".
The mentioned project is a continuation of the internet content platform in which the thematic Group build and Online competition, will be combined.
The mentioned topic is currently very represented in international modeling circles, and for this very reason, and in agreement with numerous international clubs and individuals, we decided to launch this project.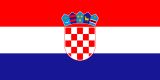 Informacije za natjecatelje
Organizatori: HUVM, IPMS Croatia & HZTK (www.hztk.hr)
Datum natjecanja: 16.05.2021 – 01.06.2021
Online prijave: do 01.06.2021 (up to 01.06.2021)
Kategorije natjecanja
VE – Vojna vozila (1/72, 1/48, 1/35)
DV – Diorame i vinjete, (1/72, 1/48, 1/35)
AC – Zrakoplovi, (1/72, 1/48, 1/32)
HE – Helikopteri, (1/72, 1/48, 1/35)
FG – Figure, sva mjerila
SH – Brodovi, sva mjerila
RE – Ostalo, sva mjerila (svi drugi radovi koji ne pripadaju u ostale kategorije)
Detalji za prijave biti će naknadno objavljene, stoga pratite službene klupske stranice i naše račune na društvenim mrežama, a u međuvremenu svima Vama želimo lijepo i ugodno maketarenje.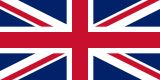 Information for competitors
Organizers: HUVM, IPMS Croatia & HZTK (www.hztk.hr)
Competition date: 16.05.2021. – 01.06.2021.
Online applications: until 01.06.2021. (up to 01.06.2021.)
Competition categories
VE – Military vehicles (1/72, 1/48, 1/35)
DV – Dioramas and vignettes, (1/72, 1/48, 1/35)
AC – Aircraft, (1/72, 1/48, 1/32)
HE – Helicopters, (1/72, 1/48, 1/35)
FG – Figures, all scales
SH – Ships, all scales
RE – Other, all scales (all other works not belonging to other categories)
Details for applications will be published later, so follow the official club pages and our accounts on social networks, and in the meantime we wish you all a nice and pleasant modeling.